Frequently Asked Questions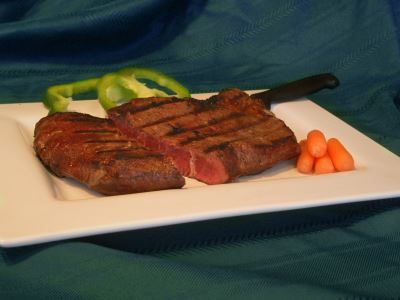 Is your question not listed? Contact us!
Are you ready to order? Click here!
Q: What does "All-Natural" mean?
All-Natural is an official claim that is regulated by the USDA, meaning that the product is:
Minimally processed
Has no artificial ingredients
Contains no preservatives
In addition to meeting or exceeding these requirements, our beef is hormone, steroid, and antibiotic free. Nature thought of beef and did most of the work. Why should we change it?
We have certified all our marketing claims to the State of Wyoming and the USDA.
Q: How do you raise your beef?
Our animals graze freely on our mountain pastures during the Spring, Summer, and Fall (as much as possible). During the winter, they are given feed that we buy from area farmers or grow ourselves and grind fresh regularly. They grow the way nature intended, and that has benefits of higher nutrition and a more natural taste. Finally, the animals are fed nutrient balanced finishing rations with moderate amounts of grain for roughly 120 days to give them the flavor, tenderness, and quality your family deserves.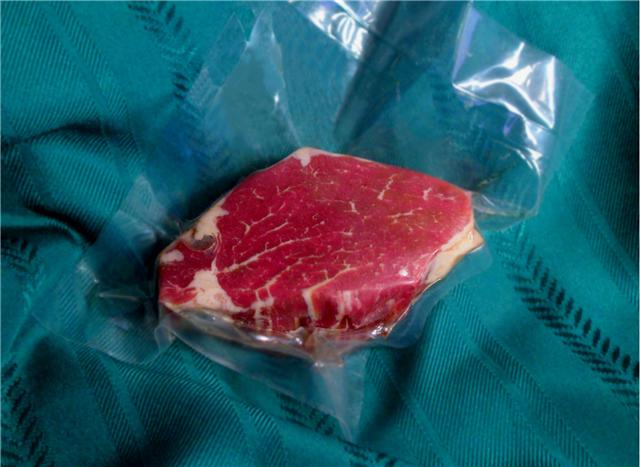 Q: How is your beef packaged?
For your safety and convenience, all our beef is vacuum-sealed and frozen. This high-quality packaging not only keeps your meat clean and safe, but also gives it a tremendous shelf-life without risk of freezer burn or spoilage, as long as you keep it frozen. Our facilities let us keep the product in a temperature-controlled environment at all times, right until we deliver it to your door.
Q: Will freezing ground beef kill the bacteria?
No. Only cooking to the proper degree of doneness can kill the bacteria.
Q: What other cuts are there? How can different cuts be prepared?
Following is a chart of widely used cuts, the areas they come from, and the best ways to prepare them:
---
Rib:

Rib Roast, Large End: Roast
Rib Roast, Small End: Roast
Rib Steak, Small End: Broil, Pan-broil, Panfry
Rib Eye Steak: Broil, Pan-broil, Panfry
Rib Eye Roast: Roast
Back Ribs: Braise, Cook in Liquid, Roast

Chuck:

Chuck Eye Roast, Boneless: Braise, Roast
Top Blade Steak, Boneless: Braise, Panfry
Arm Pot Roast: Braise
Shoulder Pot Roast, Boneless: Braise
Mock Tender Roast: Braise
Blade Roast: Braise
Under Blade Pot Roast: Braise, Roast
7-Bone Pot Roast: Braise
Short Ribs: Braise, Cook in Liquid
Flanken-Style Ribs: Braise, Cook in Liquid
Cross Rib Pot Roast: Braise

Round:

Round Steak: Braise, Panfry
Top Round Roast: Roast
Top Round Steak: Broil, Pan-broil, Panfry
Bottom Round Roast: Braise, Roast
Tip Roast Cap Off: Roast, Braise
Eye Round Roast: Broil, Pan-broil, Panfry
Tip Steak: Braise, Roast
Boneless Rump Roast: Roast, Braise

Short Loin:

Top Loin Steak, Boneless: Broil, Pan-broil, Panfry
T-Bone Steak: Broil, Pan-broil, Panfry
Porterhouse Steak: Broil, Pan-broil, Panfry
Tenderloin Roast/Steak: Roast, Broil

Sirloin

Top Sirloin Steak: Broil, Pan-broil, Panfry
Sirloin Steak: Broil, Pan-broil, Panfry
Tenderloin Roast/Steak: Roast, Broil
Beef Tri: Tip-Broil, Grill

Brisket:

Whole Brisket: Braise, Cook in Liquid
Brisket, Point Half, Corned: Braise, Cook in Liquid
Brisket, Flat Half: Braise

Plate:

Skirt Steak: Braise, Broil, Pan-broil, Panfry

Shank:

Shank Cross Cut: Braise, Cook in Liquid

Flank:

Flank Steak: Broil, Braise, Panfry
Flank Steak Rolls: Braise, Broil, Pan-broil, Panfry