Bulk Orders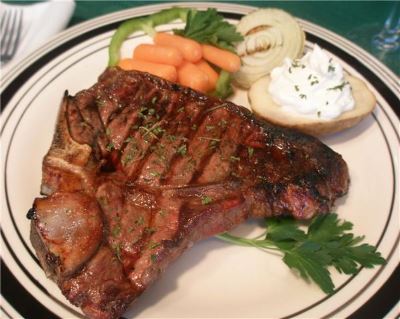 We offer a 10% discount off the retail price on bulk orders of 100 lbs or more. (Discount may not be used on sale or clearance items. Please contact us for availability of some cuts.)
We provide free delivery in Laramie County or the town of Laramie for all bulk orders. If you are outside this area, we will make arrangements with you.
Unless delivery is within 2 weeks of your order, we require a $200 non-refundable deposit upon ordering. The full value will be applied to your total at delivery.
Please see the below chart for our 1/4 "packages." You can also create your own custom order, so you only pay for what you eat. For example, if you only want 100 lbs of ground beef, that is a custom order and receives the same 10% discount.
1/4 packages
Listed pounds are for reference only, actual amount will vary. Any listed cut that is out of stock will be substituted with a similar cut.
The listed prices are the "in your freezer" prices - they already include cost of processing. There are no hidden charges.
Cut
Standard Package
Roast Lover's Package
Steak Lover's Package
Current Available 1/4's in stock
Only with Chuck Substitution
Out of stock-

reservations for April/July 2018

Only with Chuck Substitution
Ground Beef
50 lb
50 lb
50 lb
Ribs
5 lb
4 lb
8 lb
Soup Bones
3 lb
0 lb
0 lb
Round Roast
10 lb
24 lb
4 lb
Chuck Roast
8 lb
15 lb
4 lb
Cube Steak
3 lb
0 lb
3 lb
Round Steak
3 lb
0 lb
3 lb
Sirloin Steak
4 lb
2 lb
7 lb
FlatIron Steak
3 lb
1 lb
4 lb
NY Strip Steak
3 lb
2 lb
4 lb
T-Bone Steak
4 lb
3 lb
6 lb
Rib Eye Steak
4 lb
3 lb
6 lb
Tenderloin Steak
1.5 lb
1 lb
3 lb
Price
$825
$825
$890
Contact us for additional details or to place an order click here.