"We sell beef. Not fat."
The 7 Bar 2 difference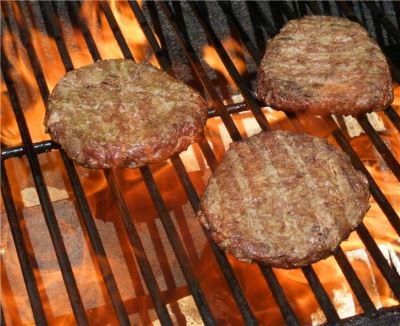 Most commercial feed lots, in an effort to increase profits, overfeed their livestock grains and artificial rations to increase their weight as fast as possible. A cow's system can't naturally metabolize the huge amounts of grain it is given, so drugs called ionophores are often added to boost the animal's ability to handle it.

When the animal is processed into beef, tenderizing agents and other chemicals designed to increase the visual appeal of the product are added in an attempt to keep you satisfied. The end result? A piece of beef that looks great, is cheap to produce, is loaded with unnecessary fat, and tastes artificial.

With 7 Bar 2 beef, you get a product that is completely natural, unaltered, and absolutely delicious. We do not use commercial animal feeds; instead, we prefer to use high-quality hay and corn from local farmers. We grind and mix the feed ourselves, fresh. We add naturally derived vitamins and minerals to the rations when they are needed to keep our animals healthy, happy, and strong. Taken together, our process puts the highest possible quality product on your plate, for a much more reasonable price.

When you buy 7 Bar 2 beef, you can choose among the most popular cuts, from steaks and roasts to hamburgers and ground beef. 7 Bar 2 beef is perfect for an inexpensive, healthy family meal, your neighborhood barbecue, or even the finest of delicious beef dinners.

Your family deserves the best, and that's what we deliver. We'll never sell you our older animals; all of the meat we sell is from animals that are between 20 and 30 months old. Our 90-150 day finishing program, the result of decades of experience, and our use of time-honored dry aging combine to ensure that your beef is tender and tasty like it should be - with just the right amount of fat to keep it juicy. We are in the business of selling you beef - not chemicals, not fat.

And the best part? Because we have eliminated the commercial feed lots and supermarkets, we are able to provide you the best quality beef we can with higher value and lower prices than comparable products at a retail store.